TUNGSTEN HEAVY ALLOY ROD MATERIAL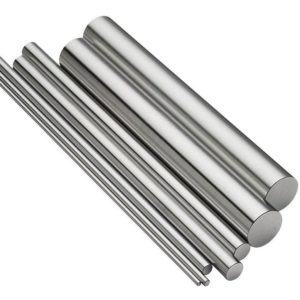 Elmet is an emerging global provider of high quality Tungsten Heavy Alloy rod products and the only fully integrated US owned and operated producer of pure, swaged tungsten and molybdenum based rod products.
We offer a growing range of WHA rod diameters ranging from .030″ to over 1.0″ that can be cut to size to customer specified thickness, length, surface finish.  We also offering precision machining, threaded rod and gun-drilled rod.  As with all of our materials, our rod begins as metal powder, is pressed into ingots, sintered, and then swaged and drawn down. Our advanced drawing / swaging process enables us to tailor the product to meet specific customer material and performance requirements to ensure optimal performance in your application.
Elmet's Tungsten Heavy Alloy Rod Products are made in the USA at our fully integrated Lewiston, Maine facilities.